As promised, today I will share a tasty fondue recipe, easy vegan cheese fondue. Yes, you do not need to give up cheese as a vegan. There are so many homemade and store bought vegan cheeses of different flavors. You'd be surprised. Personally, I have never been a big cheese fan, except for mozzarella, cheese on pizza and in sauces, and a hearty fondue.
We're going to focus on taste and ease, no complications here, no long recipes that look like difficult formulas. This vegan cheese fondue recipe is easy to make, and I will show you how to do it.
I picked this recipe from Forks Over Knives, an amazing vegan cookbook I bought several months ago.
What Do You Need For This Fondue?
---
Surprisingly, not a lot. The ingredients are few and do not hurt your wallet. 😉
1 pound small Yukon gold potatoes, peeled and quartered
1 cup chopped carrots
1 cup chopped yellow onion
2 cloves garlic, minced
1 cup dry white wine, such as Chardonnay
2 tablespoons cornstarch
½ cup unsweetened plant milk, such as almond, soy, or rice
2 tablespoons nutritional yeast
2 tablespoons Dijon-style mustard
¼ teaspoon freshly ground white pepper
¼ teaspoon ground turmeric
1 pinch ground nutmeg
1 pinch sea salt
(courtesy from Forks Over Knives)
How Do You Make It?
---
Aha, well, the best way to tell you is by following the exact steps of the recipe, basically, doing it myself. I had fun preparing this fondue. As I expected, it was easy and didn't take up much time. It's a pretty simple and straightforward recipe.
Combine the potatoes and carrots in a large saucepan and add enough water to cover them. Bring to a boil over high heat. Cook, covered, for 10 minutes or until tender. Drain, reserving ½ cup of the cooking water. Transfer the potatoes and carrots to a blender.
Meanwhile, place 1 tablespoon of water in a large skillet and heat over medium heat. Add the onion and garlic; sauté for 8 minutes or until tender, adding water 1 to 2 tablespoons at a time, (you need to do that to prevent sticking). Add the onion mixture to the vegetables in the blender.
Wipe out the skillet and add the wine and cornstarch, whisking to combine. Pour in the ½ cup reserved cooking water, the plant-based milk (I used amaranth), nutritional yeast, mustard,pepper, turmeric, and nutmeg, and stir. Heat over medium heat and cook, stirring, until thick and bubbly.
Add the wine mixture to the vegetables in the blender.
Process until smooth.
Optional: season with salt
Transfer the mixture to a fondue pot. Keep the mixture bubbling gently over a fondue burner. Serve with dippers of your choosing.
Result?
---
After making it, I had to try it right away, and yes, the recipe is approved. The mixture tastes delicious! It is thick, creamy, hearty, and you can't stop dipping into this fondue. I told my friend I was going to make this today, so when she comes over tonight, I'm sure there will be nothing left of this vegan cheese fondue.
Yummy dig in!
The Best Way To Serve
---
I used a beautifully decorated pot which looks like it belongs to a fondue set. Yes, I cheated a little, but I am set on getting my very own fondue set very soon, probably within the next two weeks. Why? Because I want to try out more fondues. How about vegan Swiss cheese fondue? Sounds good? So, that'll come up soon enough, as soon as I get my fondue set. In the meantime I am going to whisk up some more vegan sausage recipes and useful reviews in my upcoming posts. So, stay tuned.
This fondue I made today is based on a recipe by Forks Over Knives. I followed the steps, and – as usual, because that is just me – I improvised a little. I replaced the turmeric with curry, because my local store had run out of turmeric. I also changed the nutmeg for pesto herbs, since it adds a nice cheesy flavor.
In case, you have a hard time finding spices like nutmeg for example, it's OK to use an alternative with a similar flavor. The dish will still come out wonderfully, as long as you don't go overboard. I mean, do not replace salt with white sugar because it looks the same, OK 😉 I think that might cause a little problem 😉
Nutritional yeast can be found at health stores or in vegan food sections at grocery stores. Or, to make it easier, it can also be ordered online at a good price.
If you have any questions about this recipe, or if you'd like me to cover any other vegan recipes on my blog, please let me know in the comments. By all means, try out this vegan fondue, it is so good!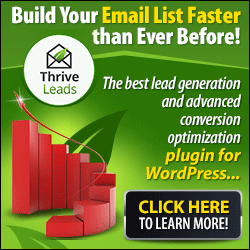 This post may have affiliate links, which means I may receive commissions if you choose to purchase through links I provide (at no extra cost to you). Thank you for supporting the work I put into this site!